With a heavy heart, we regret to inform you of the passing of one of our RCDRL family members and 2016 Four Wheel Drive Champion Lenny Zuppardo of Metairie Louisiana. Our thoughts and prayers go out to you Lenny, your family, and friends. Lenny, you will be greatly missed, may you Rest in Peace.
Lenard "Lenny" Karl Zuppardo, age 38, passed away on Tuesday, December 12, 2017, in Metairie. Beloved son of Gasper Zuppardo and the late Merrilline Zuppardo. Lenny was a native and resident of Metairie, LA. He attended St. Christopher the Martyr Elementary School and graduated from Archbishop Rummel High School. He received his Associate's degree in Graphic Arts from Louisiana Tech and was employed by Northrup Grumman and Huntington Industries as an Electrical Designer. He enjoyed building and racing remote control cars, building, flying drones, riding his motorcycle and four-wheeler. His pride and joy was his bright red Corvette.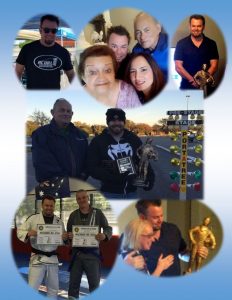 Relatives and friends are invited to attend the Funeral Mass for Lenard and Merrilline at Garden of Memories Funeral Home, 4900 Airline Drive in Metairie, LA on Monday, December 18, 2017 at 11:00 am. Visitation will be held from 9:00 am until Mass time. Interment will follow the mass in Cypress Grove Cemetery in New Orleans, LA. In lieu of flowers, donations may be made to the Jefferson SPCA at www.jeffersonspca.org.