Street Eliminator Class defined for the 2018 RCDRL Season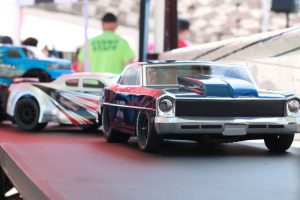 Performance based ET for Qualifying. (Like we currently do in Quick-16)
2 Wheel or 4 Wheel drive for 2018. Phasing out 4WD. Scheduled to be eliminated by the start of the 2019 season for this class.
Wheelbase between (11" – 14").
Rubber Tires Only
2s/2 Cell Lipo 8.44 Max. Charge
2 Rounds of Qualifying.
16 Car Field Bracket Elimination.
Suspension: A quarter inch movement in rear suspension mandatory. Optional for the frontend suspension.