The final event of the Back to Back to Back 3 race Texas Swing is coming up this Saturday, May 11th! Come join us at the Toad Racing Spring Nationals presented by the Toad Racing Team for another round of Championship Points RC Drag Racing!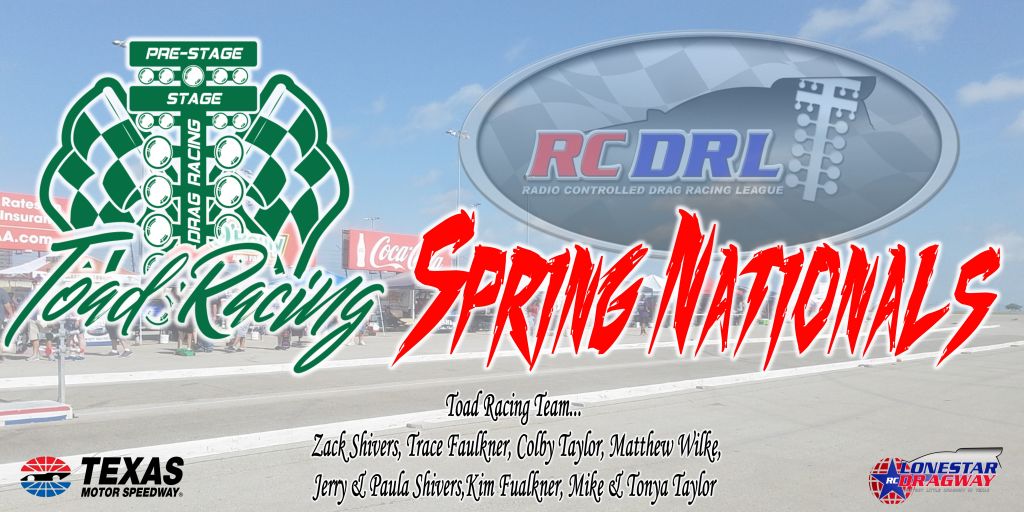 Based out of Brock Texas, the Toad racing team consists of drivers, Zach Shivers, Trace Faulkner, Colby Taylor, and Matthew Wilke, with team owners, Jerry & Paula Shivers, Kim Faulkner, and Mike & Tonya Taylor.
The Toad Racing Team has been a blessing to the RCDRL… Playing a very big and special role here in Texas, they manage our new Tech Tent area and helped pave the way to make racing FREE for all kids in the Young Gunners bracket.