Today we highlight one of two great Pioneers in RC Drag Racing… Hall of Fame inductee Mr. Jim Schauer of Southern California. A.K.A. RAINMAN has tons of class wins, records and championships from the west coast to the east and all in between. Over the years Jim Schauer has helped shape and reshape the RC drag racing world into what it is today.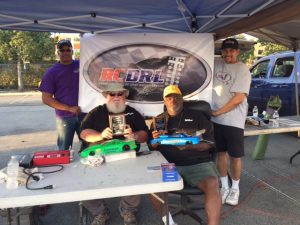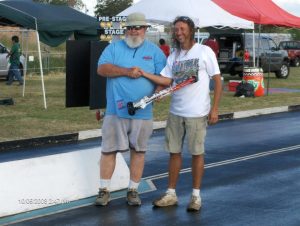 Here is a Q & A with living legend Jim "The Rainman" Schauer
Q1. What is it about the sport of drag racing that made you love it and continue for as long as you have?
A1- RC Drag Racing was a natural attraction for a true racer at heart. I started watching drag races at the old Marrow Field Track in 1958 and continued through Fontana, Riverside, Lions, OCIR, Irwindale and of course Pomona and Las Vegas.
Meanwhile, in the '80's and '90's my interest in RC had me racing 1/12th, 1/10th and 1/8th scale at the well-known Ranch Pit Shop in Pomona. I was heavily involved and raced the 1st National ROAR off-road championships in Vineland, N.J. and various National and World Championships held in CA.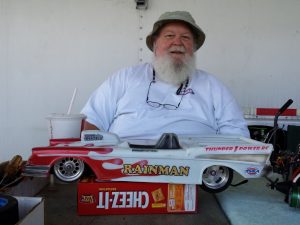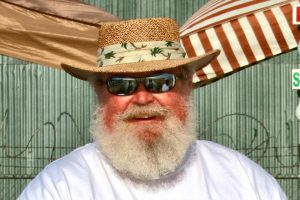 Then on one fateful Saturday in '89 or '90, while visiting the local hobby shop, I spotted a flyer advertising the Drag City Track in Colton. I immediately drove to the track just in time to see Eric Scott make a 1.9-second pass in 65 mph…… pretty fast back then. I was hooked!
Later that day, I headed back to Arcade Hobbies and ordered a Houge Illusion Dragster Kit. After assembly, I became a full-fledged RC drag racer and nearly every Saturday you could find me at Drag City…life was good!
Q2. What would you tell newbies to keep the love of the sport and its longevity going?
A2- Appreciate your fellow racers. They share your love of the sport and most are willing to answer any questions you may have…..
Realize this is a family sport and continue to support the "Young Gunners"… they are a key to the longevity of our sport.
I am still in contact with racers I met at Drag City nearly 30 years ago… make friends and keep in touch with them.
Possibly most important….. have fun, no matter how fast or quick, you are going to win some and lose some.
Q3. What was the best experience in your career?
A3- At the very start of the "brushless revolution" the MHRA gang set up a temporary track at the RCX Hobby Show at the Pomona Fairgrounds. With what seemed like the whole RC World watching (and my heart pounding), I made a 104.09 mph pass… the first one over 100 mph! The crowd let out a WOW and so did I. It is hard to surpass that experience!
Q4. Can you describe what you are feeling about this right now?
A4. I feel greatly honored regarding my induction into the RCDRL Hall of Fame along with my good friend Sam.
I am thrilled with the RCDRL's progress in Texas and Louisiana and excited with the potential expansion of the league elsewhere. On the other hand, I am saddened by the present state of affairs in CA. Hopefully, a new venue will be located soon.
Q5. Who influenced you most?
A5. I have raced all across the country from CA to Virginia and from Illinois to Georgia and with various organizations including MHRA, IEDA, IMDRA, (plus a few other alphabet soups) and now with the RCDRL. Overall these years, I have been influenced by many of my fellow racers.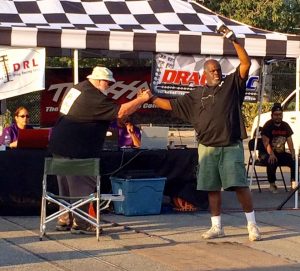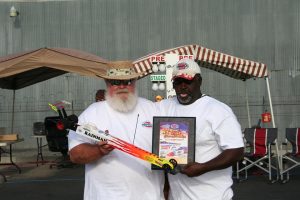 However, amongst all, I have met one stands along….. Mike Smith has influenced me greatly from the very start. His enthusiasm is contagious and amazing, plus his continued selfless contribution to our sport is unequaled. Thanks for everything Mike.
Q6. If you could go back and replay how you began in the sport, what would the guy who is retiring tell the guy who is just starting out?
A6- When I started RC drag racing there were few manufacturers out there. As a result, we raced with a lot of homemade "stuff"…. some of it pretty rough I must admit. I would tell the newbie don't be afraid to experiment, but also to take advantage of all the great products available today. Once again, you will win some and you will lose some. Don't give up in defeat, don't gloat when you win and be a good sport if you lose. Lastly, enjoy yourself… you are in for a great experience!
Thank you, Mr. Schauer, for your many years of learning, studying, racing, setting records, breaking records, building, rebuilding, mentoring and getting mentored to. For truly being an RC Drag Racing Pioneer we salute you!
The RAINMAN may be hanging up his radio. (But reserves the right un-retire at any time)