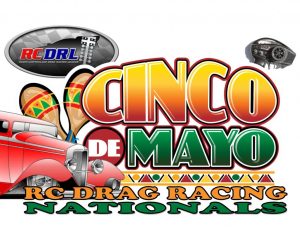 Saturday, May 5th, 2018, bring the whole family to the Esplanade Mall RC drag races! See the Fast Furious Family Fun of RC Drag Racing, talk to our volunteer staff about the Radio Controlled Drag Racing League, chat with the Pros, get tips and advice from our friendly RCDRL members.
Located at the Esplanade Mall in Kenner Louisiana between Target and the old Macys store, the Radio Controlled Drag Racing League (RCDRL.com) will be hosting race #3 of 12 on the RCDRL Louisiana Points Championship Series.
All are welcomed to test their skills in this Fast Furious Family Fun environment! We welcome the young and the young at heart. Ladies that includes you too!
* Racing from about 9am – 4pm, RC Drag Racing is always FREE to watch!
Track Setup Starts at 7am. Come early, get a good spot, lend a hand and get the know the RCDRL crew first hand!
Free to Watch, Only $15 for your first class entry, $10 each additional class entry.
Classes:
Top Fuel Dragster (3s)
Traxxas Pro Funny Car (3s)
Pro Mod (2s)
2WD Outlaw
4WD Outlaw
Quick 8 Bracket
All Run Bracket
2.50 Index
Young Gunners Bracket (13 years old & Younger)
Visit our website: RCDRL.com for the 2018 membership rulebook
Find us on You favorite Social Media Sites!