The RCDRL and LoneStar RC Dragway are pleased to welcome the Denton Tattoo Company and Rudis Motorsports to its family of track sponsors and partners. The strip's left lane will bear the Denton Tattoo Co. name, and the right lane will bear the Rudis Motorsports name. The public address announcements starting in June 2018 will refer to the right lane as the Rudis Motorsports lane and the left as the Denton Tattoo Co. lane.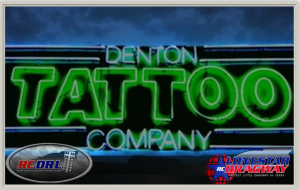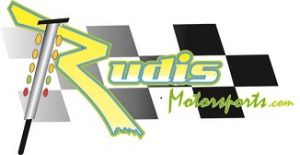 "I am proud to announce our new partnership with sponsors Robert St Pierre with Denton Tattoo Co. and Tony Rudis with Rudis Motorsports. We look forward to promoting their business them both and maintaining good relationships with them throughout the 2019 season here at LoneStar RC Dragway." – RCDRL President- Michael Mercadel.
Denton Tattoo Co. opened in 2006, they offer all kinds of piercing and have an artist for every style of tattoo, from traditional to realization and portraits!
Robert St Pierre – "Tattooing has allowed me to be myself and work anywhere in the world. Because art is a universal language it gives me to think outside the box on many different meanings of life and how precious life really is."
We have 6 artists and do accept walk-ins and set appointments.
https://www.facebook.com/DentonTattooCompany/
The Denton Tattoo Company
616 Fort Worth Dr
Denton, Texas, TX 76201
(940) 382-6175
Tony Rudis of Rudis Motorsports, officially started his business in June of 2016, after his son was born. While he stays busy as a husband and loving father of two, his love of RC started with his uncle when Tony was just 11 years old.
This home-based business in Wyckoff New Jersey has steadily been growing for the past 10 years. Rudis Motorsports specializes in electric RC cars and offers everything from rims and hubs, to chassis, motors, complete tuned up ready to race turn-key packages, and Rudis apparel.
Need some help with your RC car? Contact Tony Rudis at RudisMotorsports.com or via Facebook to help service your motor.