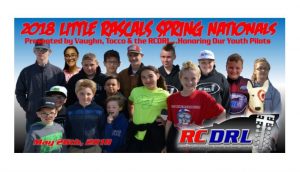 Just days away, the Little Rascals Spring Nationals presented by Vaughn M. Leo, Ralph Tocco and the RCDRL Texas bunch, at the Texas Motor Speedway in the dirt track pit lot right behind the TMS LED display sign facing the I35W.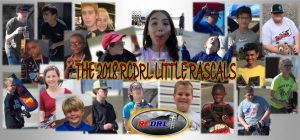 "The Little Rascals Spring Nationals" is the first of its kind honoring our young ones. Join us as we celebrate our youth of today and the future of tomorrow during the RCDRL Texas point's race #6 of the 2018 season here at the Texas Motor Speedway in Fort Worth!
The Little Rascals Nationals promises to be a Fast, Furious, Family, Fun time like no other! With special prizes and give-a-ways like a new Traxxas Funny Car, 2 mountain bike "Gift Card" (one boy, and one girl's bike), and few other cool prizes. This event will be one to invite your family, friends, and co-workers too!
All kids participating will receive a free ticket for the bike "Gift Card" drawing. Young Gunner members who bring a friend and are entered into the races will get an additional ticket "PLUS" the friend will get a ticket as well.
Age 13 might be the cut off for Young Gunners, but we are celebrating all our youth 17 years and younger at "The Little Rascals Nationals" May 26th, 2018!